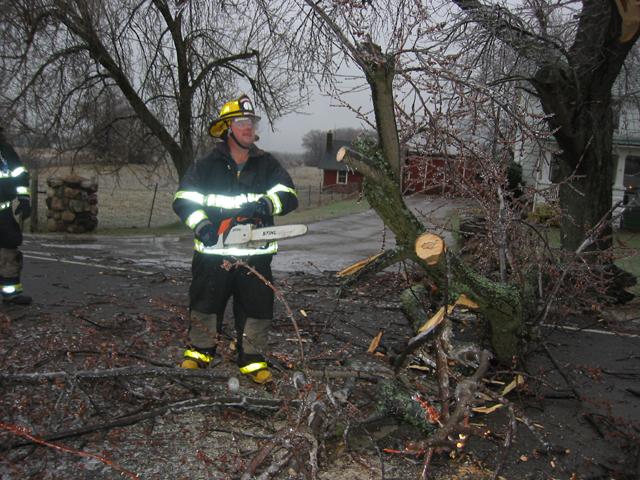 Lieutenant Sam Coon cuts an ice covered limb fallen on Sand Hill Road, Monday, Jan 15th.
There were several other calls for wires and limbs which were brought down by the freezing rain.
Winter Fire Safety Facts and Tips:
The top three days for home fires in the United States are Christmas Day, New Year's Day and Christmas Eve.
December, January, and February are the deadliest months for fires.
Home candle fires occur at nearly twice the rate in December as throughout the rest of the year.
Always have a working fire extinguisher available in or near your kitchen.
Practice fire safety every day! Have an escape plan and practice fire drills in your home.
Test your smoke detectors each month. Need a free detector? Call the firehouse at 289-4485.
Never leave any burning candle unattended or near any combustible materials. Just one candle can destroy your home.
Live Fire Training With Manchester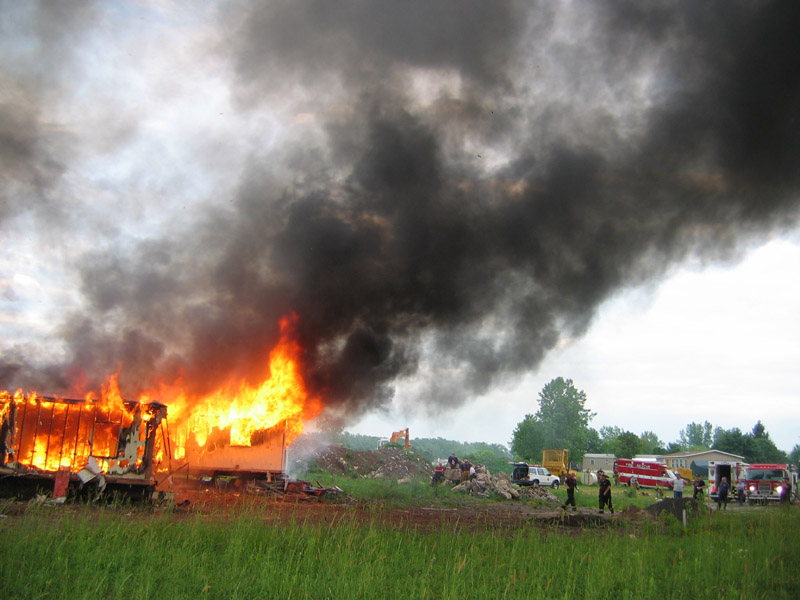 Through the generosity of Lake Country Estates, firefighters have been able to conduct live fire training in abandoned mobile homes.
Live fire training in acquired structures offers firefighters the most realistic fire training under safe and controlled conditions.
Carnival 2006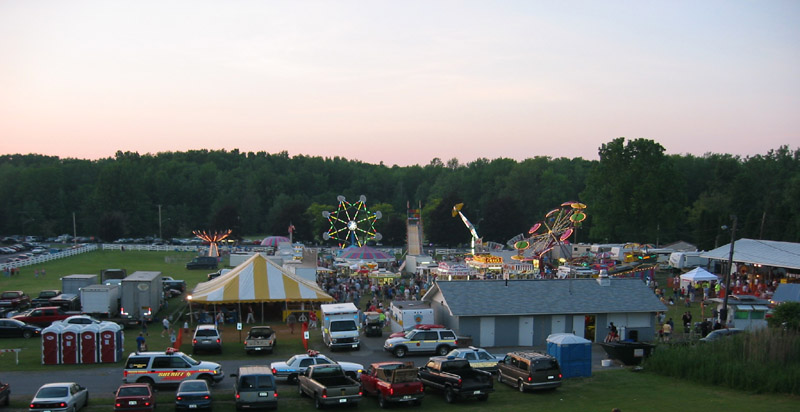 Thanks to continued community support, our 2006 annual carnival was a fantastic success!
Please visit us again next year!

Join us at our annual carnival June 15th, 16th, and 17th, 2006.
For more information please see our poster or program of events.
Celebrate EMS Week May 14-20, 2006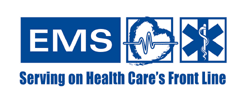 Emergency Medical Services Week brings together local communities and medical personnel to publicize safety and honor the dedication of those who provide the day-to-day lifesaving services of the medical "front line."
EMS Week is sponsored by the American College of Emergency Physicians Organizational sponsors include The National Highway Traffic Safety Administration and the Emergency Medical Services for Children program.
Congratulations Bill Morgan, "Steve Vandermeere Memorial" Member of the Year!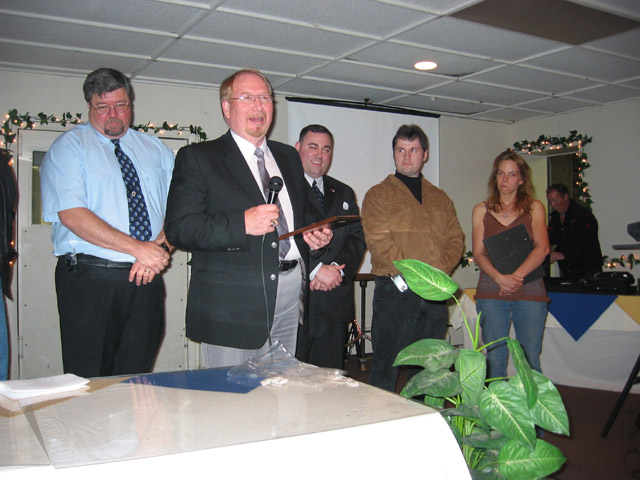 The award was presented at the annual banquet held on April 22, 2006.
Left to right: Assistant Fire Chief Larry Gokey, Bill Morgan, Chief Jason Wagner, EMS Assistant Chief Don Bruder and EMS Captain Megan Rice
Brush fire at Budd Park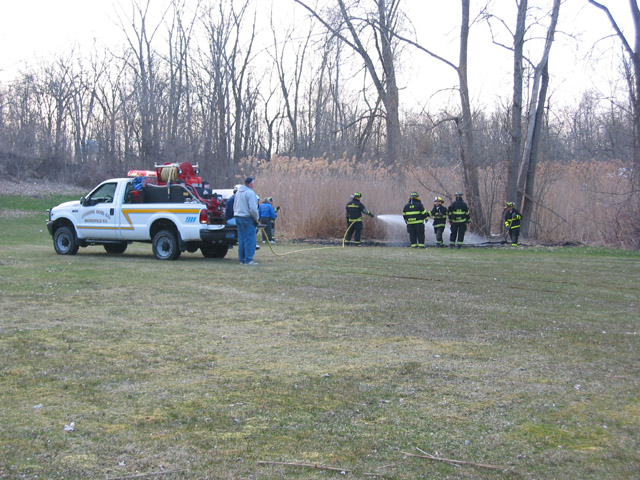 The investigation continues after this call on April 10th. Arson is suspected.
April MVA's-All red, all rollovers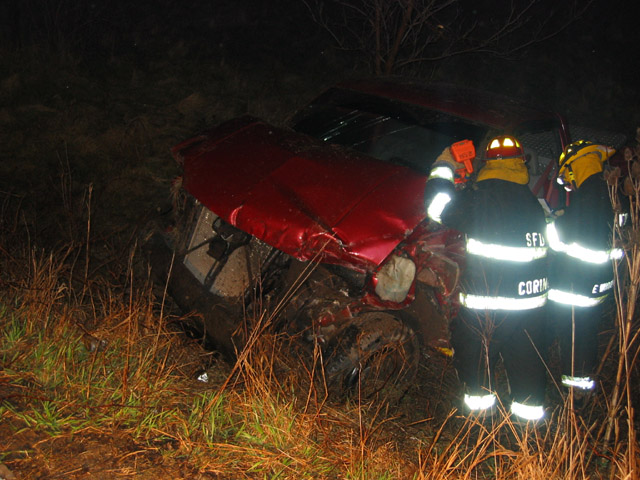 Three MVA's in as many days included this job on County Rd 19
High Winds Keep Shortsville Crews Busy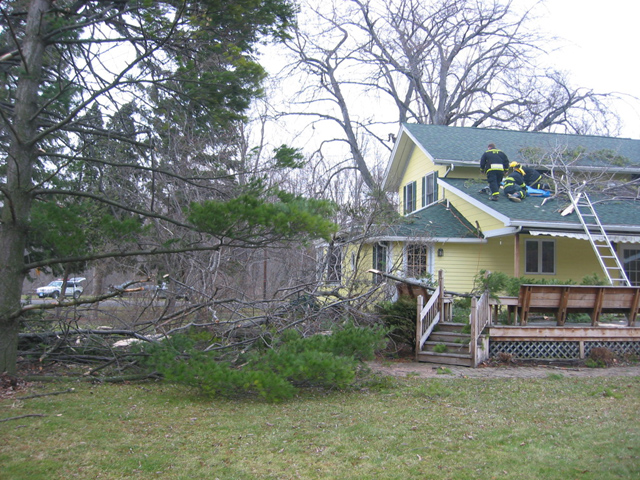 A tree has fallen on this home on Water Street on Friday, February 17 2006.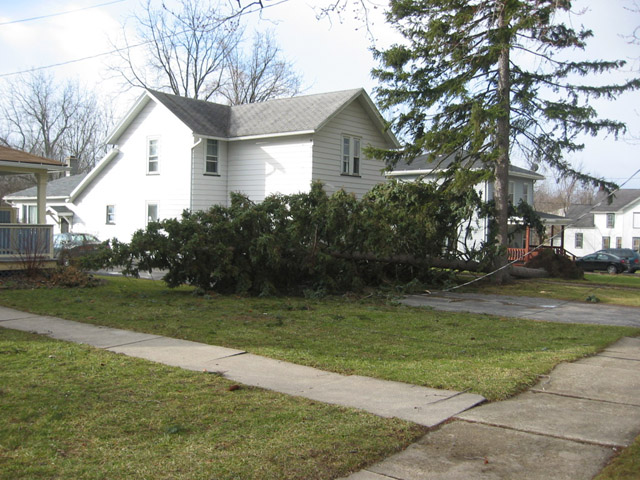 This pine tree brought down wires on East Main Street.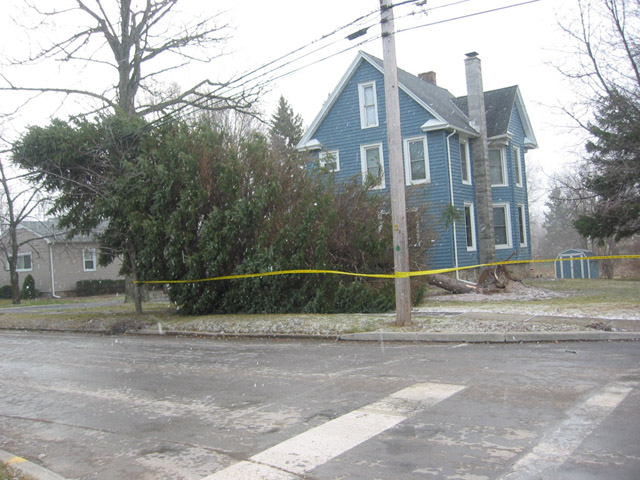 Booth Street at Route 21 was the scene for this tree down.
Installation of Officers and Awards 2006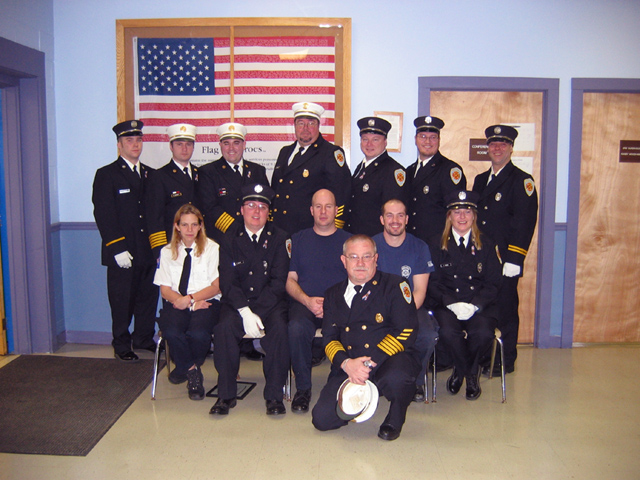 Installation ceremonies were held on January 14 2006. Left to Right:
Mayor and Past Chief Robert Woodhams Sr.
EMS Captain Megan Rice, FF Alan Schutt., FF Marc Griffin, Lt. Eric Woodhams, Fire Police OfficerTara Covert
Lt. Joe Brown, EMS Ass't. Chief Don Bruder, Chief Jason Wagner, First Ass't. Chief Larry Gokey, FF Jeff Wegman, FF/EMT Bob Woodhams, Jr., Captain Ernest Corino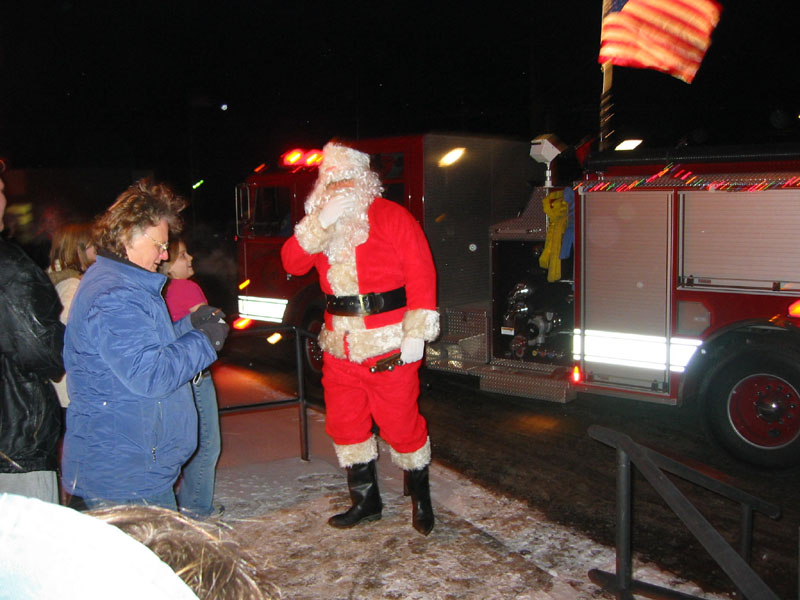 Almost 90 children and their families visited with Santa at the firehouse.
Many thanks to Santa, all the CHC elves, members, and families who made this event successful.
Congratulations RJC "Invent America" Winners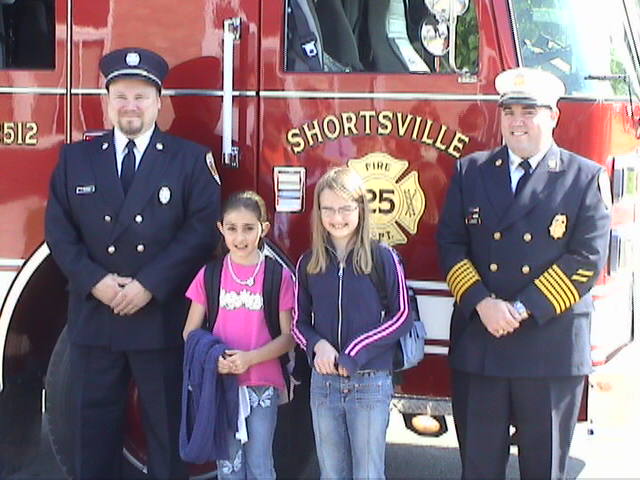 Shortsville Fire Chief Jason Wagner and Firefighter Jeff Wegman pose with Mikayla and Trista at Red Jacket Elementary after their prize winning "ride to school in a firetruck" with Chauffer Bill Morgan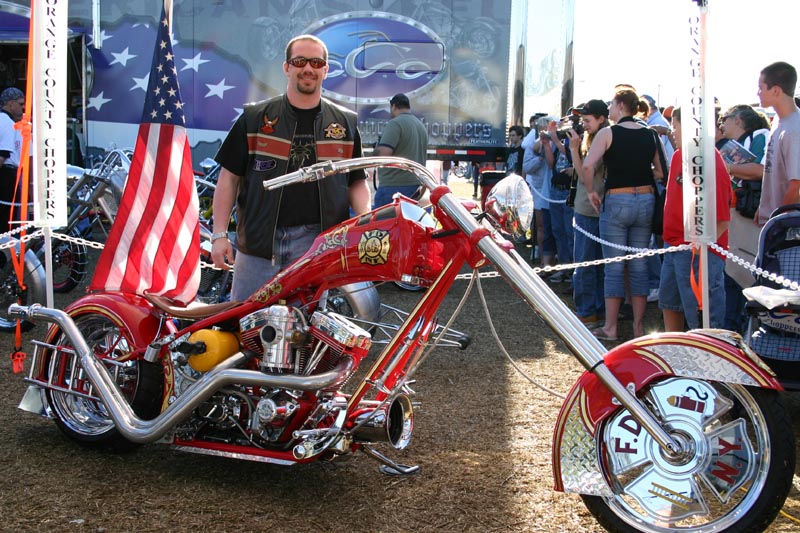 Shortsville Firefighter Eric Woodhams goes mutual aid with the Orange County Choppers "Fire Bike" in Daytona, Florida's Bike Week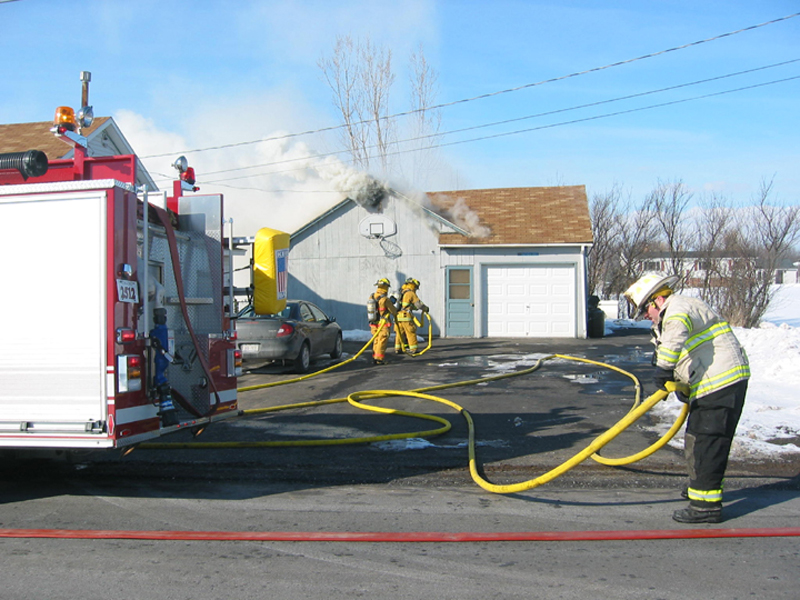 Units from Shortsville and Manchester are seen above working at a garage fire on Johnson Road.
The fire, which was reported at 14:45 on Sunday Feb 27, 2005, caused moderate damage to the structure. Clifton Springs and Farmington firefighters were called for Standby.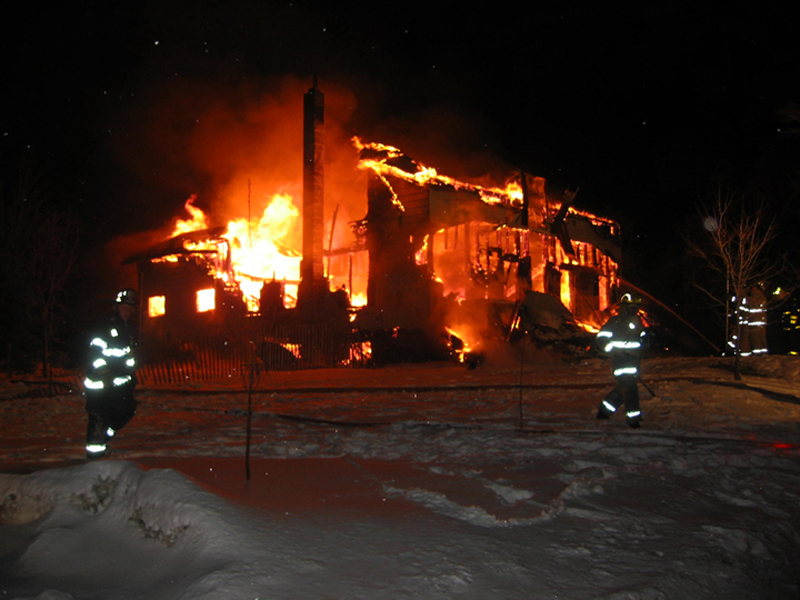 Firefighters from Hopewell, Canandaigua, Shortsville, Manchester, Cheshire, and Seneca Castle battled this conflagration on Smith Road for more than 5 hours.
The fire, which was reported at 1am destroyed the 1885 farmhouse on Sunday, February 27th, 2005.. Clifton Springs and Stanley firefighters were called for Standby.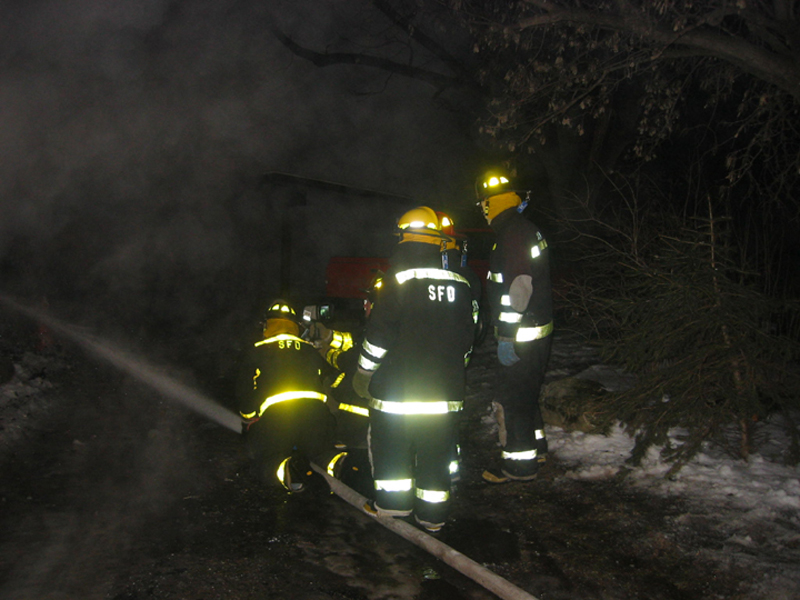 Firefighters from Shortsville use a TFT Blitzfire to surround and drown the flames on Smith Road.
Note the use of our Thermal Imaging Camera being used to direct the "heavy artillery" to the hottest parts of the fire.


Chief Jason Wagner gives final instructions to firefighters from Clifton Springs and Shortsville as they prepare for a search and rescue drill on Saturday February 27, 2005.
The search crew, led by CSFD Assistant Chief Pat Curran (501) included SFD Firefighters Jeff Wegman and Eric Woodhams.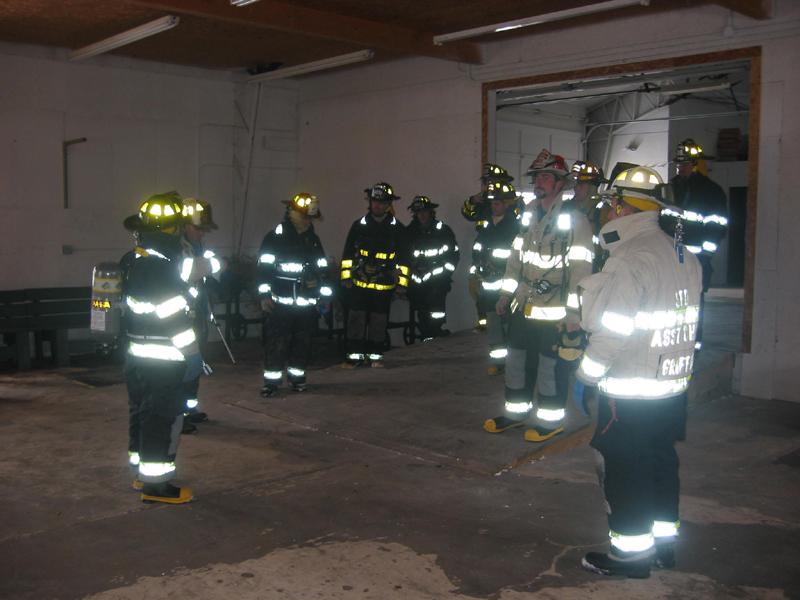 Assistant Chief Myron Griffin leads a drill on searching with ropes and FAST skills for firefighters from Clifton Springs, Manchester, and ShortsvilleSaturday February 27, 2005.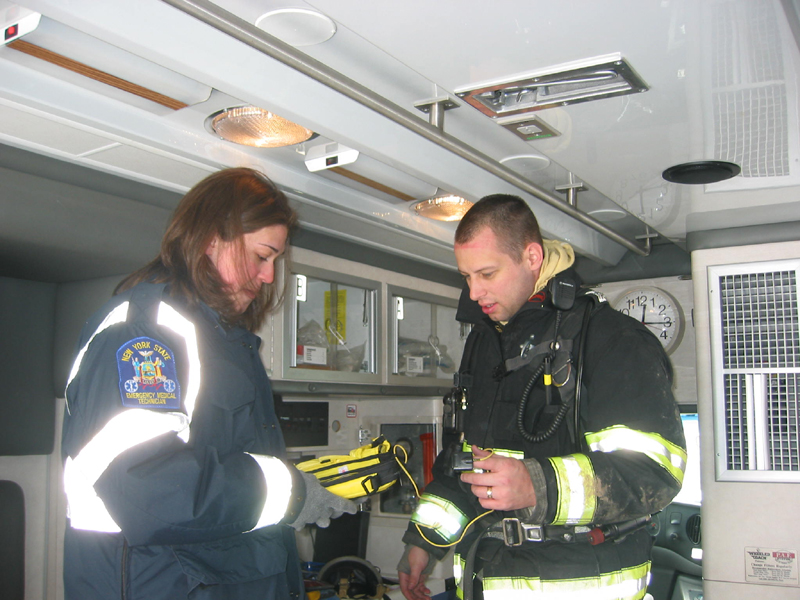 Fire Captain Scott List is examined by EMS Captain Donald-A List during a rehab at the drill on February 27, 2005.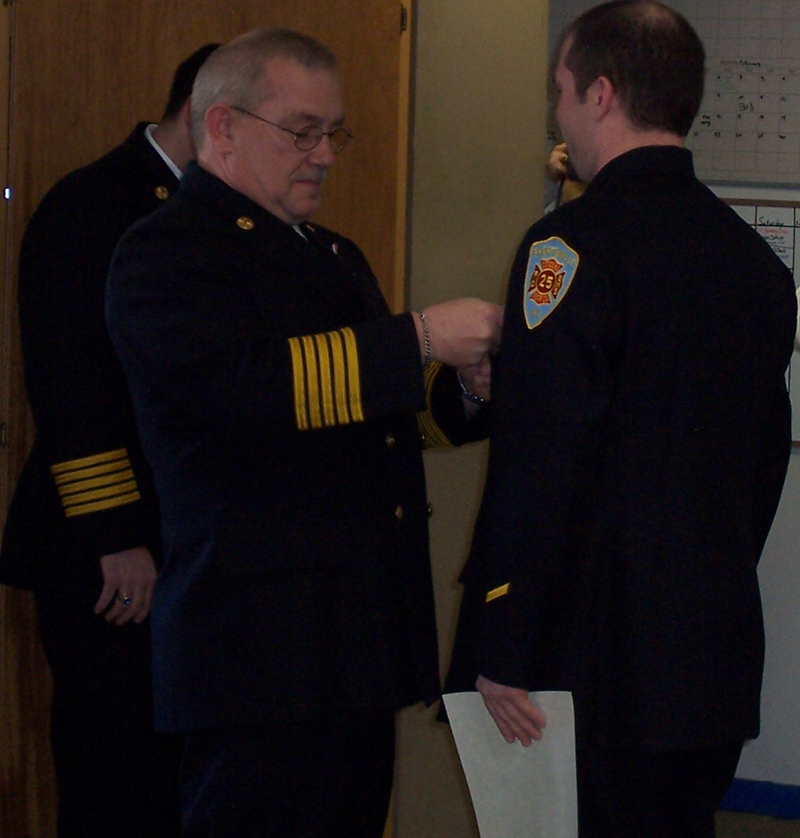 Mayor of Shortsville and Past Fire Chief Bob Woodhams pins a firefighter's badge on his son Eric as Chief Jason Wagner looks on.